Sakura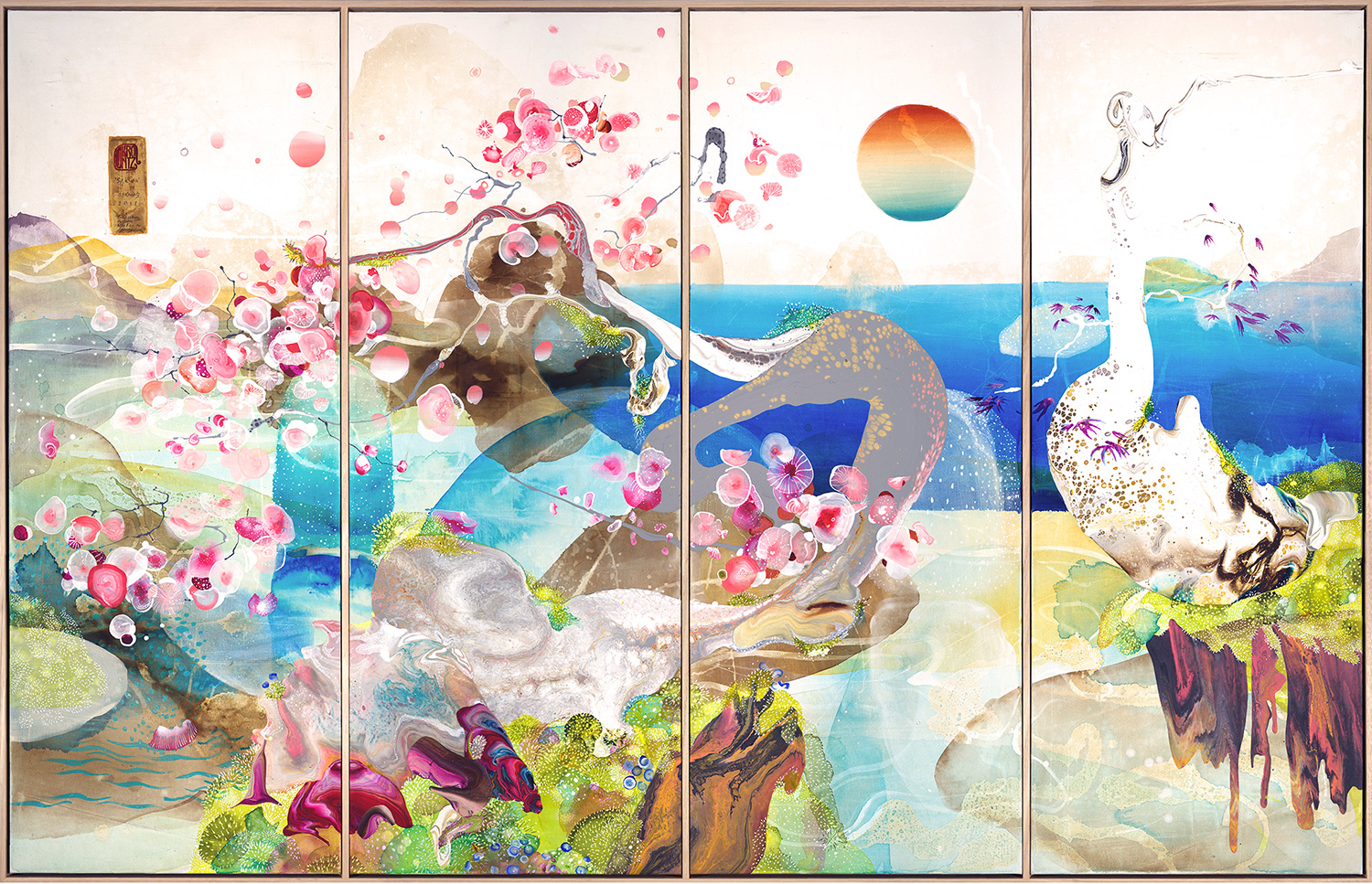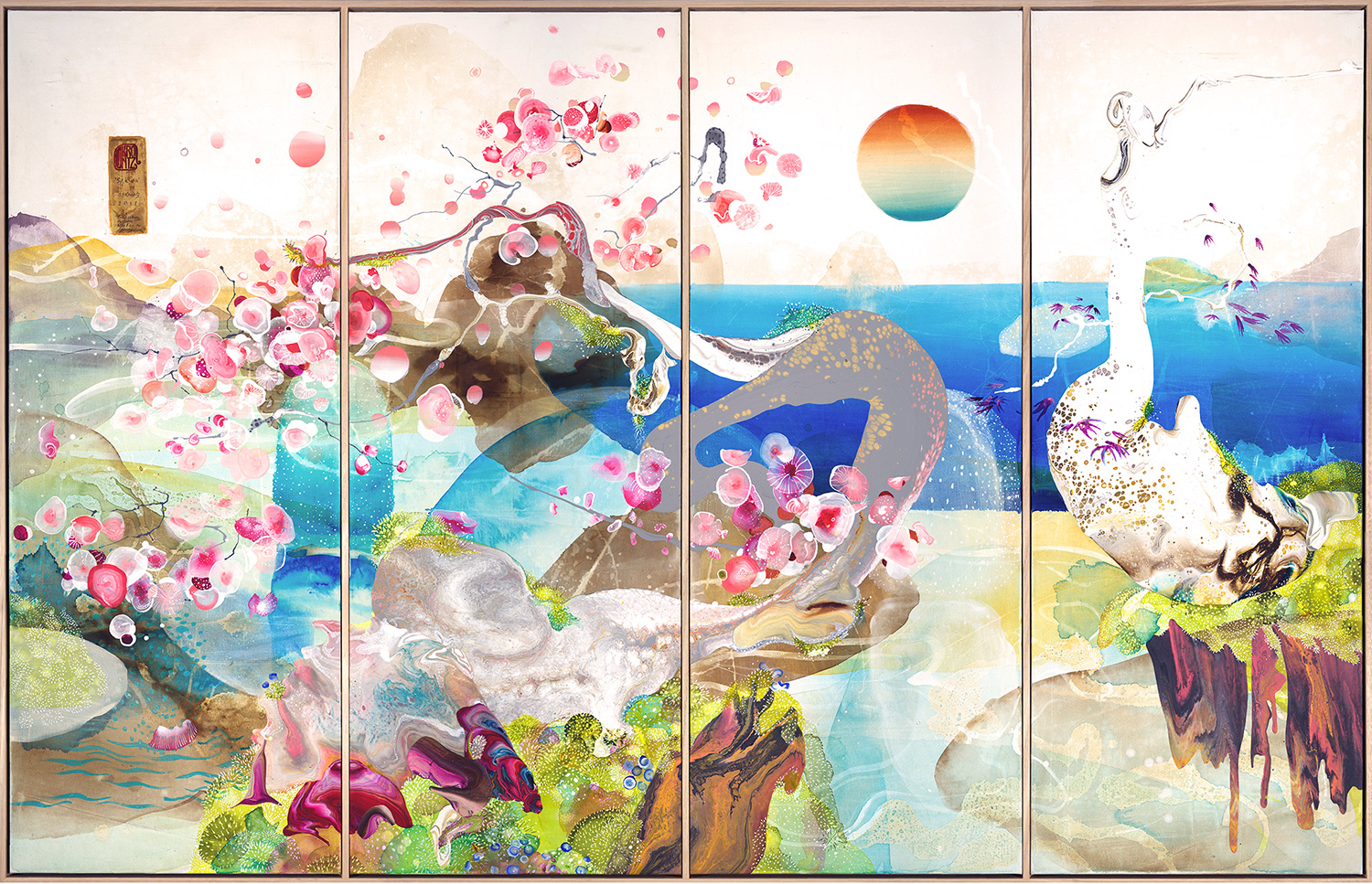 sold out
Sakura
Total dimensions including frame are 207cm x 135cm x 6cm depth.
4 panels each 130cm x 50cm, Acrylic on canvas
(Heavy piece - recommended hanging on 4 spaced out hooks)
Float-Framed in Victorian Ash
Painting completed October 2017, Melbourne
'Sakura' was made to emulate the screens used in Japanese culture to mark the change of seasons. The Sakura (cherry blossom) blooms at the end of Winter to mark the coming of spring... as do the maples start to bud (right of screen).
It is uniquely framed in Victorian Ash, with framing in between each canvas panel (4). This is a large and heavy piece, and I recommend hanging with 4 hooks (one behind each panel).
It is multi-layered with many light layers of inks and acrylics as well as paint pours and collaged paint skins.